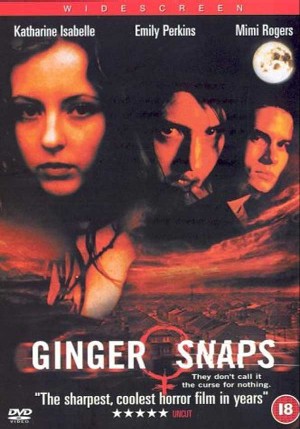 I waited until very recently to view this movie. I have been a horror fan my entire life and have noted this film to be in the top 10 of many, many lists on the web. After hearing about it and reading the reviews, the film never appealed to me. Needless to say, I began watching it with thoughts that I was going to really dislike it.
After viewing it, 4 times now by the way, I understand that I could not have been more wrong and should have given it a chance years ago. From the opening frames and the dialogue that follows, the movie pulls you in and it feels like it is over in just a few minutes. It is a very dark and morbid movie with some very good gore. It does get a little excessive at times, but since I love gore, the more the better!
The movie reportedly attempts to use werewolfism (is that a word?) as a metaphor for puberty. I never thought about this throughout the movie because the dialogue is excellent and you really are drawn into the drama of the film. Both Emily Perkins and Katherine Isabella demonstrated great acting ability. The rest of the cast was very good also. Thje first 5 minutes of the film is worth double the price of admission.
I do not want to give any spoilers on this review as I think that it will impair the impact of the film. The two girls mentioned above are social oucasts at school and their family is a mess. After an unfortunate event, one of the sisters begins to absolutely lose it. Can the younger sister save her from a hellish life on earth?
Bottom Line:
1. Great Acting
2. Great Dialogue
3. Excellent Gore
What's not to like?
I never give tens as a rule, but if I decide to do so someday, this rating will improve by a point.