SITE NEWS:
1/6/13- When files were moved, we encountered some issues with the review pages. I am working to correct the broken links.
The film review of "Gut" is up. CLICK HERE for the full review.
BEST FINDS OF 2012- CLICK HERE to see some gems!
Just received the new release "Gut" this week. Look for a review very soon.
The short description from the production company is: "Family man Tom has seen something he can 't forget, a mysterious video with an ugly secret that soon spreads into his daily life and threatens to dismantle everything around him." Sounds unique.
Check out the new mini-review and official press release for "Hate Crime", the newest film from James Cullen Bressack!
A new feature has been added to the site. Check out our monthly spotlight that features a "horror short of the month". The inaugural pick? "Familiar" from Fatal Pictures.
CLICK HERE to get a look at the press release and a sneak peek at some screen shots from the new horror short "Familiar". This is a new one from Fatal Pictures that is featured in Fangoria #305 and Fangoria is already calling this new short a masterpiece!
Follow this link for exclusive information regarding Hate's Haunted Slay Ride, the newest release from Warren Disbrow. This definitely looks unique. I hope to check it out very soon. If you have seen it, let me know what you think of it.
I saw Sella Turcica from ToeTag and was completely blown away. What a great film! Please continue to support independent film by checking out Sella Turcica from ToeTag! Order the DVD now from http://www.toetagpictures.com.

Click Here for the press release and sneak preview of the poster for 'The Prospector's Curse', a new horror short that was written and directed by Josh Heisie. The film features a talented cast including Robert Nolan. Nolan was nothing short of excellent in 'Familiar'. The film also stars David Roberts, Johnny Quinn and Amanda Ives. The film is described in the press release as "darkly comedic". Look for a review of the film on this site in the near future!

INTERVIEW NEWS:
THE INTERVIEW SECTION WILL BE GROWING RAPIDLY AND I REALLY APPRECIATE THAT PEOPLE ARE GRANTING THEM!

The Shane Ryan interview is up! Do not miss this one. Shane Ryan is a bright guy with an interesting view of the world.

Don't miss the Andie Noir interview either! Andie (AKA Andrea Collins) is not only a horror actress, but one of the founders of Fatale Noir Productions. She has big visions for the future and the talent to make it happen.

The Bianca Barnett interview is here! You may know Bianca from the Golden Cob Awards, where she won the award for Best Rising B Actress in 2011.

I had an opportunity to spend some time talking with Fred Vogel. I walked away very impressed. Spending some time talking with him would likely give anyone a new perspective and a profound respect for him and ToeTag. Thank you, Fred, for being so gracious. Read more....
NEW REVIEWS:
The review for "Megan Is Missing" is now up! Does it live up to what people are saying about it online?

The review for the horror short "Familiar is up! Click here to read about this truly excellent independent film!
I am currently watching "Silver Cell", an indie horror film from Schotten Filmworks. A full review is here.

Find the review for "Suicide Girls Must Die" here. Could this movie actually be one of the worst movies of all time? It depends on your perspective, I suppose.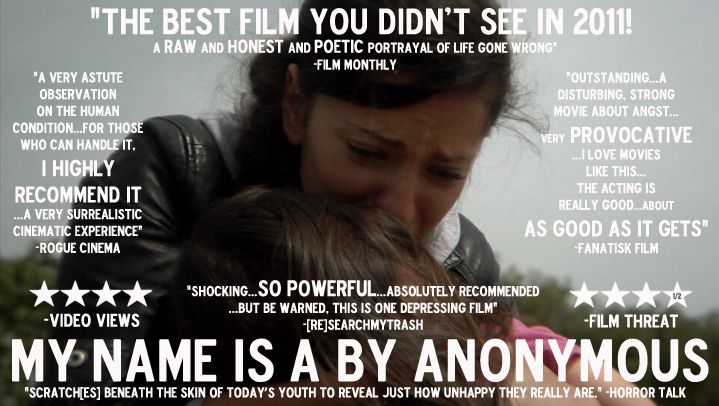 You may remember that I raved about "Familiar", the horror short from Zach Green and Fatal Pictures. There will be a screening of that film at Chicago Fear Fest on April 13 and 14. It will also be screened in May (4th-6th) at the Texas Frightmare Weekend and the Dark Bridges Film Festival May 3rd-6th. I cannot say enough good things about this film. If you can, please go check it out. You can see for yourself why my opinion of it is so high. In the meantime, check out the new familiar offering on YouTube. Also, check out the info for the film festivals at:
http://www.chicagofearfest.com

http://www.texasfrightmareweekend.com/weirdpress/